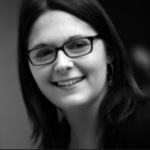 After having been a Luxembourg qualified lawyer for 5 years, Charline Lesniarek joined in 2017 the Wealth Management team of the legal department of Banque Internationale à Luxembourg as Senior Legal Counsel.
At BIL, Charline is mainly involved in financing transactions (including real estate finance and secured lending) for the private banking clients. She also handles regulatory matters and has notably participated in the implementation of MiFID II.
Charline is glad to be part of LILLA as Vice Chair of the Board of Directors and proud to support the association for the promotion of gender equality within the legal industry in Luxembourg.