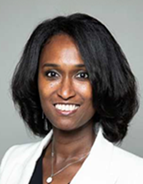 Delphine Danhoui is a Professional Support Lawyer in CMS Luxembourg Tax practice.
She has more than 13 years of experience in Luxembourg advising clients on corporate tax and international tax planning in the context of cross-border transactions and reorganizations (e.g., mergers and acquisitions, corporate reorganizations and migrations). She has also assisted private clients in wealth tax planning and estate structuring.
Delphine is a member of the Paris Bar since 2007 and was admitted to the Luxembourg Bar in 2008.
Delphine is willing to encourage women's empowerment and gender diversity in the legal profession.