When:
25th April 2019 @ 5:00 pm – 11:00 pm
2019-04-25T17:00:00+02:00
2019-04-25T23:00:00+02:00
Where:
the LHoFT
9 Rue du Laboratoire
1911 Luxembourg
On 25th April 2019, LILLA had the pleasure of hosting the first Women in Law Legal Hackathon with the kind collaboration of ALJB and LHoFT by the House of Start-Up.
Five teams of four participants brainstormed on the topic, "If one measure was to be adopted to enhance gender equality in Luxembourg, what would it be?."  LILLA chose the topic based on feedback we received in our March questionnaire. (click here to complete questionnaire if you were not able to do so already).
Each team had ten minutes to pitch in front of a jury composed of Catherine Bourin (Board member of the ALJB and Member of the Management Board of the ABBL), Marine Tarditi (Board member of LILLA and Counsel, Allen & Overy), Benjamin Wacker (Head of Legal, UBS Europe SE, Luxembourg Branch) and Professor Skerdilajda Zanaj (Gender Equality Officer of the University of Luxembourg).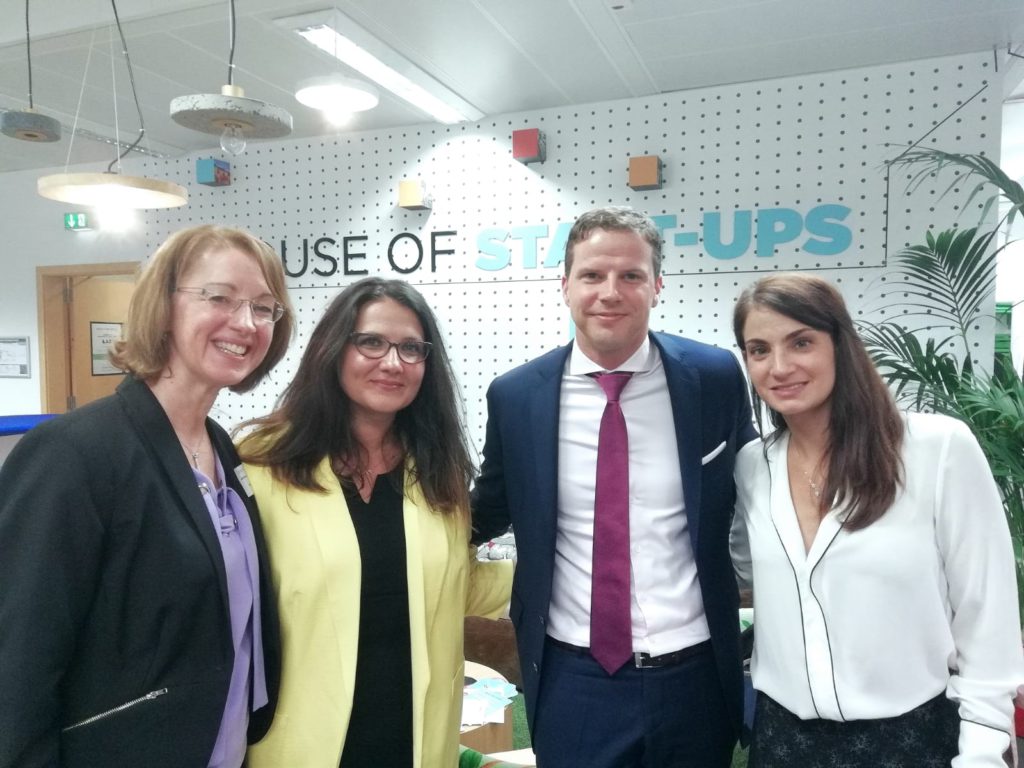 Whilst all teams had great ideas, it is the team of Aurélia Viemont (Arendt & Medernach), Catherine Henrotte (Solu4Co), Margaux Felix (Clifford Chance), and Ulrich Grabenwarter (EIF) who won over the jury with their pitch. Their idea is the following: creating a legal obligation for firms to invest the difference between the salaries of the two genders (taking into account level, competence, etc.) in order to promote equality of opportunities within the firm. In order to promote the quality of opportunities, the relevant firm will set up a committee for the equality of opportunities which will be equally composed of members of both genders and which represent the diversity of functions at the level of the firm. As a token of appreciation, members of the winning team received a bottle of champagne and a voucher for the Belgian gastronomic restaurant "Le Chef Est Une Femme."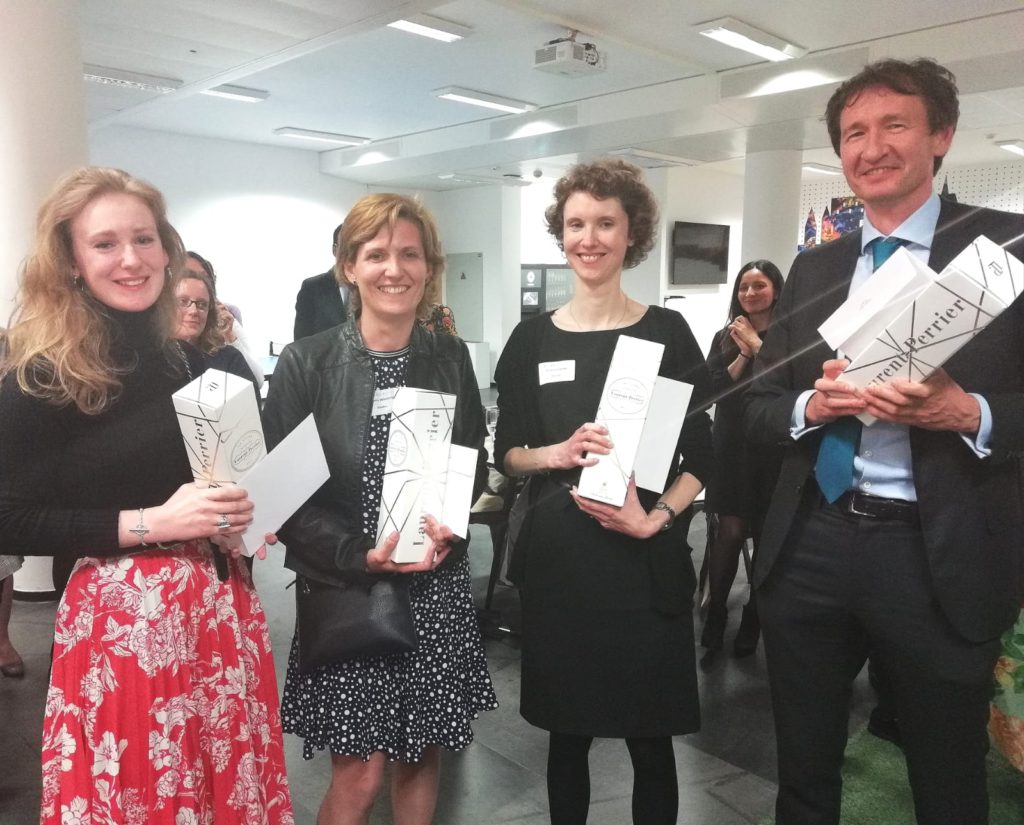 Our corporate members DLA Piper, Clifford Chance, Arendt & Medernach, GSK Stockman, Van Campen Liem were represented in the participants.
Women in Law Legal Hackathon is an example of the many initiatives and events that LILLA has undertaken since its inception in 2017 aimed at bringing women in law together and promoting and championing gender diversity in the legal sector.
We would like to thank everyone who contributed to the success of this event, in particular to ALJB and LHoFT, as well as all the participants and spectators for their time, commitment, and supportive energy.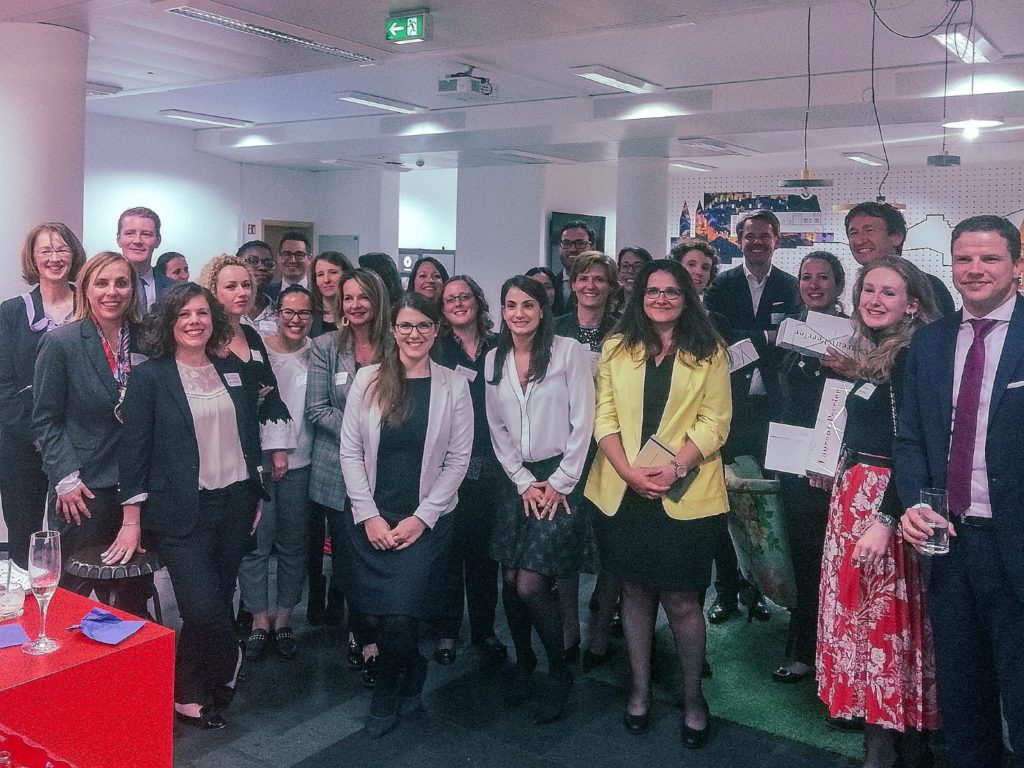 Please follow and like us: