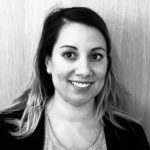 Vanessa Morolli holds a Master 2 in Real Estate Law from the University of Strasbourg and worked in Luxembourg in the corporate legal field since 2006. She was admitted to the Luxembourg Bar in 2008 as a lawyer. She joined the legal department of POST Luxembourg as corporate legal counsel in 2014.
At POST Luxembourg Vanessa is mainly involved in mergers and acquisitions transactions and was in charge during three years of the regulatory issues linked to the principal activities of POST Luxembourg i.e. telecommunications, postal activity and banking.
Vanessa is proud to be a member of LILLA as she is particularly concerned with the challenge women involved in the legal field face today: succeed in managing well-balanced professional and family life.